Phone: +91 - 80 - 28360827
+91 - 80 - 28360838
Fax: +91 - 80 - 28367412
E-mail: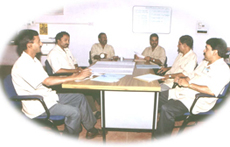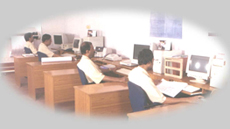 about ourselves
ELRKE INDUSTRIAL ENTERPRISES (EIE) was established in the year 1995 as an SSI Unit to cater to the needs of Electrical Industries, Automotive Industries & Household Appliances for their PRESS TOOL requirements, with a prime objectives of Designing & Manufacturing PRECISION TOOLS with QCD. A group of technocrats with experience joined together & made EIE a reality.
During the past one and half decades EIE has satisfied customers in their requirement, has made a Benchmark in the tooling industry. Modest beginning has also been made in Exporting large size Progressive tool to USA for an Automotive Company.
All major Electrical lamination industry are procuring their press tool requirement from EIE. A major achievement was of Designing & Manufacturing a Progressive Tool with Self stitching arrangement for a reputed large Electrical Motor manufacturing unit a decade back which ELRKE now is into regular business activity. With our expertise in design and manufacturing, we have successfully made large sizeautomotive units, genset manufacturers. As a major break through with a stiff competition from suppliers abroad, we have successfully designed, developed & proved our capacity & capability in producing set of tools required for Automobiles Seat Cushion (REAR) for Palio.
Since Inception the company has built the company has built up most necessary infrastructure / facility required to manufacture these precision tools with quality, cost, delivery (QCD) and after sale service. ELRKE has been able to make a nitch and has attracted number of customers from different industrial segment through out the country.
Milestones of ELRKE
1995
AUGUST: The idea of starting Precision Tool Room to cater to the needs of Customers in 2D & 3D Press Tools by professionally qualified and experienced technocrats.
1996
Conventional basic machine tools like Lathe, Milling, Surface Grinding, Cylindrical Grinding and Radial Drilling machines commissioned in built up area of 3000 sq. feet.
Need for Precision Semi Jig Boring was felt and added HMT make MITR.
Acquired additional space of 1500 sq. for expansion.
1996
DEC: Proud day for EIE as first Auto Stacking (Stitching) Tool was manufactured and tried and the results were appreciated.
1997
DEC: Heavy Duty WMW Milling Machine with capacity of 2mtr x 0.7mtr was commissioned.
1998
AUG: Designed & manufactured a Progressive Press Tool of size 1800 x 800 for Export to USA for Automobile component.
2000
20 ton, 40 ton & 63 ton Presses added
7.5 ton capacity overhead Crane installed along with triout facility ranging from 20 ton to 160 ton presses.
2005
JULY: Radial Drilling M/C installed.
2006
Electric hoist of 5 ton capacity installed.
2006
HMT-2 Universal milling machine installed.
Surface grinding M/C ELB make installed.
WMW 9C Jig boring machine was added to enhance assembly capacity.
2006
Oct: Office/CAD room/ Conference renovated.
2007
Wire EDM A500 Sod dick M/C added.
Surface Grinding M/C Kent make added.
2007
New facility created of 10,000 sq feet to cater to the generator manufacturing unit.This is having facility.

| | |
| --- | --- |
| 1) | 350 ton Mech press with 2.3mtrsx 1mtrs bed size. |
| 2) | 200 ton mech Press with 1.5 mtrx1.0 mtr bed size. |
| 3) | 150 ton Mech Press with 1.2mtrx 7.0 mtr bed size. |
| 4) | 7.5 ton overhead crane. |
| 5) | Compressor. |
| 6) | Shearing machine. |
| 7) | De coilers motorized. |
© 2009. All Rights Reserved. ELRKE Industrial Enterprises.